Happy Friday friends! Anyone else feel like their week is totally turned around from the Holidays and days off? I couldn't believe how quickly the weekend came after this week but I am not complaining. I am off work today for my biopsy and planning on spending the day in my pjs and catching up on a few shows. As for the rest of the weekend, ECU plays in their bowl game tomorrow and I will be heading out with a few friends to cheer on the Pirates and hope for a W!
Today's post is a bit of a modge podge of finds, sales, and other randoms.
One.
There are so many good sales going on right now it's hard not to take advantage of the amazing deals and steals. Yesterday I had to return something to the outlets and wondered into J.Crew Factory and am pretty proud of myself for only walking out with 2 things.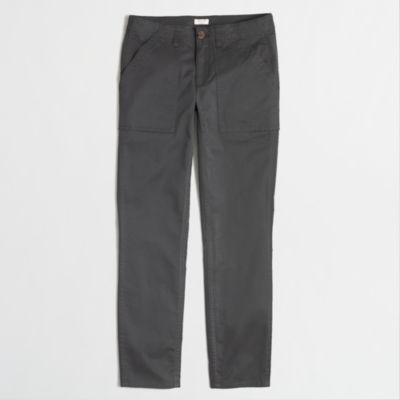 I've never been one for chinos and still can't explain why I decided to try them on but boy am I glad I did. They are the perfect combination of fitted but relaxed and perfect for work.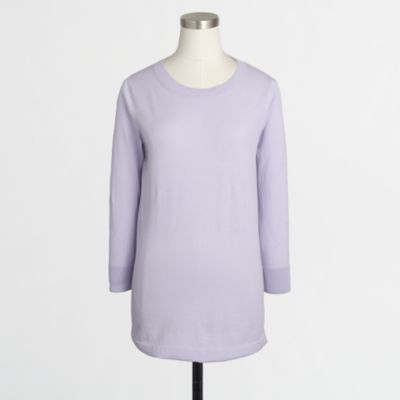 I also picked up this sweater in grey. I loved it because it's light enough for all seasons and can easily be worn for layering. It also looks great with the pants I picked up.
Two. I haven't thought too much about my New Years resolutions as they tend to be pretty similar year after year- save money, eat healthier, exercise... you know the rest. I'm normally not one for things not to do but this
article
did a great job of a new twist on resolutions.
Three. Loving The Glitter Guide's Top Makeup of 2014. Lucky for me I have a Sephora giftcard and have a few things in mind I might want to get...
Tata Harper- Beautifying Face Oil
Tarte Slenderizer Bamboo Contour Brush
Hot Toddy Heat Protector and Frizz Fighter
Four. With lots of downtime this weekend and all this cold weather, I am thinking this
recipe
will be perfect to curl up with.
Five.
Perfection and a good reminder.
Hope everyone has a wonderful weekend!
Yours truly,
Emily Ann