Let's jump right into today's topic- favorite looks of the Golden Globes. While I can't say that I watched them from start to finish, I did happen to catch a bit of the red carpet entrance. In my opinion, the red carpet is the best part about any award show and the only part I tend to watch. Here were a few of my favorite looks from last night...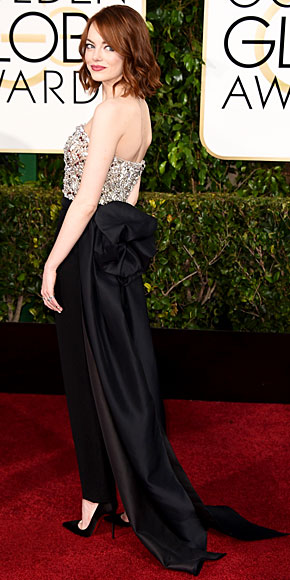 Emma Stone.
While I can't say I have ever been a huge fan of the "pant suit" look, I thought she looked absolutely stunning and extremely classy. I love the bow detail and her tousled curl look.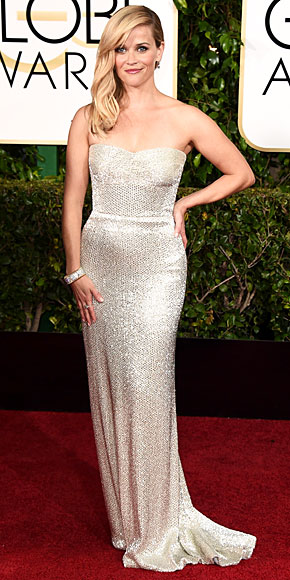 Reese Witherspoon.
She can literally do no wrong. Although the dress and her look was very simple, she looks exquisite and like she hasn't aged in a decade.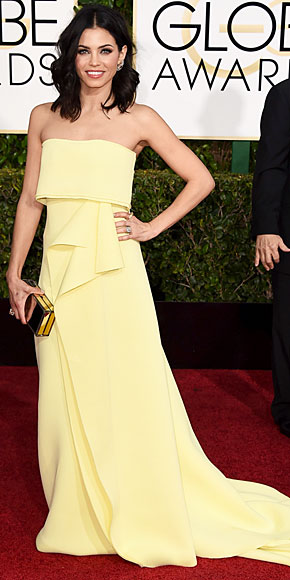 Jenna Dewan-Tatum.
Somewhat of a random pick as I am not a huge follower of Jenna, however I loved her whole look-hair, makeup, and dress. If only I could get my hair to curl and look like hers I would be golden.
Camila Alves
She is absolutely stunning no matter what she wears or looks like. From her olive complexion to being married to Matthew McConaughey, she's a winner in my book.
Another favorite of mine, she looks majorly in shape and fit. Also loving her choice of navy and glam curls.
Who was your favorite look of last night?
Yours truly,
Emily Ann