Hey y'all thank you for being patient while I got my life together a bit after a crazy few weeks! As I mentioned yesterday, this girl has been working NONSTOP but thank goodness I have a day off today! Today will be filled with cleaning my apartment, laundry, attending a funeral (great thing to do on your day off right?) and maybe a few errands. I always love the feeling of putting myself and my home back in order after a crazy few days. Nothing is better then fresh laundry and a clean house... and maybe treating myself to a Starbucks.
This past weekend I did work but also managed to fit in some fun time. Richmond is great for offering events and fun things on the weekends and I am beyond excited that Friday Cheers has returned. The event is held on Brown's Island every Friday evening and offers live music, food trucks, and beer! It is a great time and I am so excited I was able to go this past weekend!
Here was my look for the evening:
Sandals: Francesca's
Shorts: J.Crew Factory
Top: Gap
Bag: F21
Necklace: Boutique
I was so excited I could finally wear my fun J.Crew shorts and got a ton of compliments on them! After Friday Cheers we headed out to a few bars and had a great time.
(sorry about the picture quality)
Saturday and Sunday it was more work work work.
Day 14: 10 things that make you really happy
1. My family. I am beyond blessed to have the most amazing family anyone could ask for. While my parents are split and I do have step parents, I love each and every one of them and don't know where I would be without them. Growing up, they gave me more support and love then I could ever imagine and I will always be grateful and in awe of how much love they continue to give me every day.
2. My job. Now I know I sometimes complain about my long hours and days in a row of working but y'all... I love my job. Working in a children's hospital is one of the most rewarding professions there is and I wouldn't have it any other way. My patients shock me each and every day of the strength they have to overcome anything and the smiles they keep on their face.
(This is not one of my patients but just a picture I found online)
3. Reading. From the time I learned to read up until now, I have always loved reading. Every other weekend when I would visit my dad, he would take me to Barnes and Noble and buy me a book and while I can imagine it got expensive, he loved that I loved to read. Even to this day, I go to B&N every Sunday! It's my time to unwind, relax, and take some time for myself.
4. Candles. Y'all, I can do some damage when it comes to candles... and I don't just mean in going through them, I also mean as in I like the expensive ones. Normally when I am home, I have a candle burning at all times, it gives me a sense of peace and I love the way they make my home smell. Anyone else addicted to candles?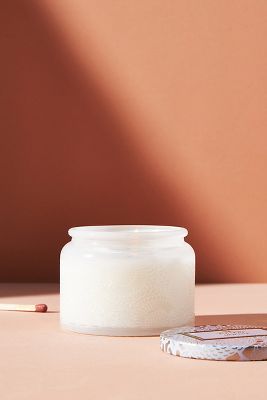 5. Time with Friends. In college you really take for granted all of your friends being in the same place and being able to see each other all the time. After graduating people move and become spread out and it's harder to catch up and get together. I love when I am able to get together with friends and spend time relaxing and catching up, there is seriously nothing better.
6. Working Out. This one can sometimes go both ways- I hate the work out while I am doing it but love the feeling afterwards. Lately I have been switching up my work outs so that I keep things new and creative. There has been lots of early morning spin classes, a few body sculpting classes, and then a few typical gym visits that normally include treadmill/elliptical/stair master then some weight training.
7. Jamming. Yes by jamming I mean blasting a song and either dancing in the shower or singing by myself in my car. I am total believe in music being a mood changer and whenever I am feeling down, one of the first things I do is put on music. Frank is on of my favorites to jam to and often listen to him when I am cooking in the kitchen or cleaning.
8. Thunderstorms. A little cliche I know, but I love a good thunderstorm. I find them incredibly relaxing and soothing, especially when I am able to fall asleep to them at night. Slight nerd confession- sometimes when I can't sleep, I play the Thunderstorm playlist on songza.
9. Wine. No explanation needed
10. A organize house, clean laundry, and fresh sheets. How awesome does it feel to do a good cleaning of your house, finish off the laundry, and put fresh sheets on your bed... there is no better feeling.
I think that about wraps it up! What makes you really happy?
Hope everyone is having a great week so far!
Yours truly,