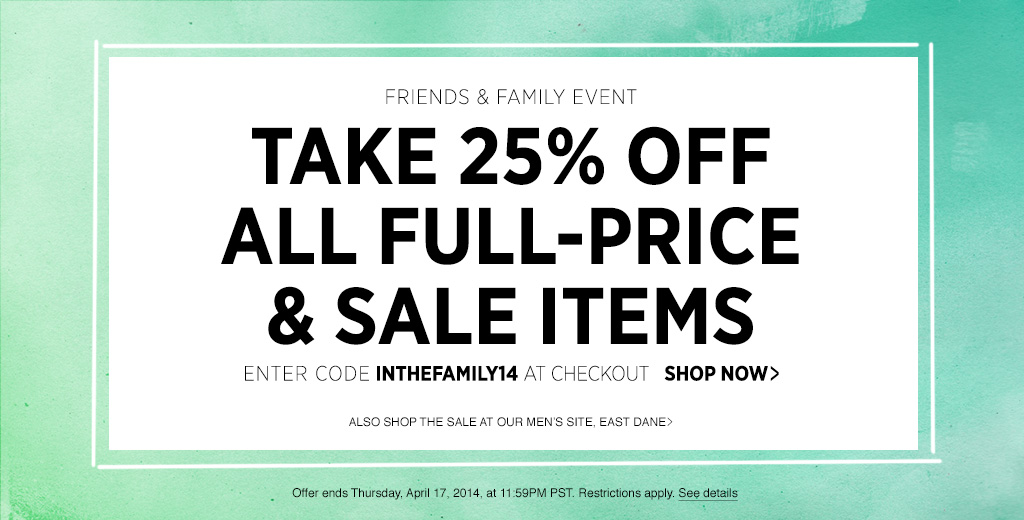 Shopbop is currently offering an amazing sale- 25% off everything using the code "INTHEFAMILY14". They have tons of great stuff right now and here are a few of my picks...



Marysia Swim Antibes Scallop Bikini
I've had my eye on this for a few months and think I am going to end up ordering it in the black. It is such a timeless classic looking bikini!
Susana Monaco Crew Dress
You can never have too many little black dresses and this one is killer. I love black dresses and how versatile they are- paired with a pair of nude pumps or fun wedges and a statement necklace.
Only Hearts Pixie Pointelle Sleep Shorts
I am a sucker for anything comfy to sleep in and think these would be perfect for those warmer summer nights.
Kate Spade Brigit Sunglasses
I normally don't spring for sunglasses on account of how much I lose them but these are stunning. At just a little over $100, they are definitely something worth the investment and would be perfect come summer time!
Club Monaco Amber Shorts
Love love love these cute scallop shorts.
Today is the last day for the sale so make you check it out and be sure to enter the promo code! Hope everyone is everything a great week so far- one more day until Friday!
Yours truly,
Emily