This Friday is payday and never have I been so exited. No one really tells you how much if costs to move and let me tell you- it's expensive. From the uhaul to renting a storage unit and putting down security deposits... wow. I have a huge list of things to do and buy this weekend, including the things listed above. Let's run through them...
I am hoping to finally get a new pair of boots and these Sam Edelman
boots
are currently on sale at Nordstroms. I am also am in need of a good pair of neutral flats for work and plan to check Target and Nordstroms Rack, nothing fancy just something easy and comfy for work. Now that I am working in a job that I can't wear scrubs occasionally, I have discovered my work pant selection is seriously low. I am looking for a good basic pair of black skinnies and thinking I will try Gap, Loft, and also the
Lilly Pultizer Travel Pant
. A few weeks ago I made the mistake of dropping my phone without a case and I now have quite the cracked screen. I would be lying if I said that pieces of glass weren't falling out on the daily. As I mentioned yesterday, I am on the hunt for a new face mask and have heard rave reviews about this one from
Glam Glow
. It's a bit on the pricier side but I am hoping to possibly get a sample for making the big decision. While Im perusing around Sephora I also intend to pick up the
Tarte foundation
. My summer foundation is a bit too dark and being that I love Tarte products, figured this was a good one to try!
Let's not forget the things not listed like getting my oil changed and eye brows done. It's going to a be pricey weekend and I'm already having a bit of anxiety but I think come Sunday I will feel much better!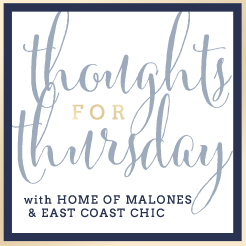 Cheers to almost Friday!
Yours truly,
Emily Ann