Happy Sunday loves! Once again, I apologize for the lack of posting but after my sick day, I was back at work am working through the weekend until I leave for my girls getaway! Yesterday when I got off work I hunted around Richmond for the perfect pair of white jeans and have yet to find a pair. If anyone has any recommendations, please let me know!
Here's a few that I have seen and liked and may bite the bullet and just buy them.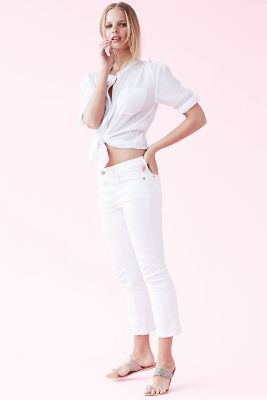 Pilcro Stet Slim Cropped Jeans- These I found at Anthropologie and are definitely what I am leaning towards. They were super comfy and because I am shorter came down a bit longer on me.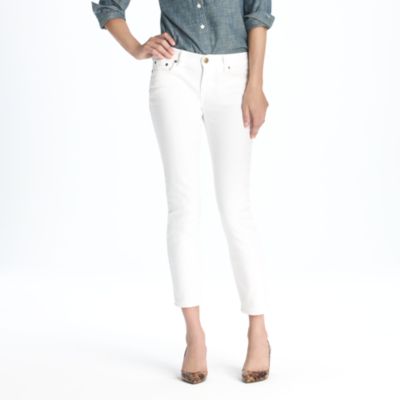 J. Crew Matchstick- I have yet to actually try these on yet but have heard rave reviews from everyone. I am hoping to swing by the J.Crew near me to give them a try.

Original Charmer Skinny Jean- These I found on Piperlime and just thought they looked cute without breaking the bank.
Where are you white jeans from?
Yours truly,