How in the heck is it Friday already?! Sorry for the lack of posts this week, it was definitely one of those weeks that flew by and was crazy busy. I'm actually off today and will be heading home for a few days before I am off to NYC on Sunday! I am looking forward to being at home and spending time with my family and friends and obviously for a my exciting trip to the big city!
Here are a few things that brought joy to my week.
One
A fun new stripped shirt paired with my favorite necklace for spring
Two.
A few weeks ago I was interviewed for my hospitals employee of the month spotlight- the article came out over the week and I got a special shout out on Children's Hospital of Richmond facebook page! So many people and families I work with left such sweet comments, it absolutely made my week.
Three.
Being that my 10k is coming up next week (insert slight freak out), I am hoping to get in a few runs while I am in NYC. I am hoping to run through the East River promenade and obviously central park!
Four.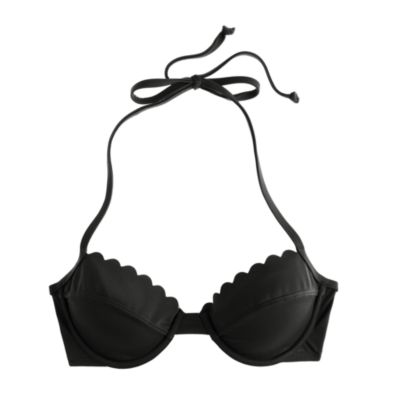 To get ready for my girls getaway in a few weeks I have been looking up new bathing suits and cover ups- I am obsessed with this simple scalloped top and it will be making its way to my doorstep soon!
Five.
The Great Gatsby trailer has finally been released and as if it couldn't get better, it features music from Florence and The Machine. I have watched it on repeat. Hurry up May!
That's about it for this week! Hope everyone has a wonderful weekend!
Yours truly,