Today I am reaching out to everyone for their opinion on what I should treat myself to for my birthday. This birthday was kinda big for me and overall not the best day in general. I've been working really hard at work lately and have even picked up some second little jobs to bring in a little extra money which has left me wanting to treat myself to a little extra something. Obviously I still have my monthly expenses and am looking forward to putting a bit in savings but also looking forward to buying myself something nice that I know I worked for.
I essentially have 2 options- one nice more expensive item or two less expensive items...
Option 1-
David Yurman X Crossover Ring
I've had my eye on this ring since college and for some reason have never bit the bullet and just bought it. I love the simplicity of it and that it could be worn every day.
Option 2-
Sam Edelman Penny Boot
I am definitely due for a new pair of boots this fall and I love the look of these.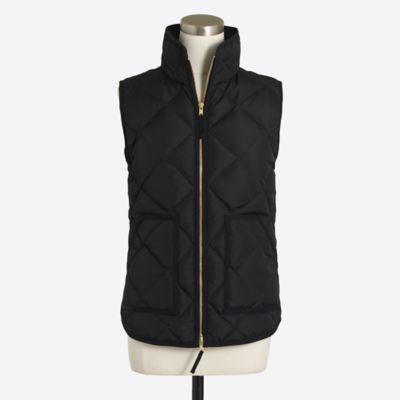 J. Crew Factory Quilted Puffer Vest- Black
This is another piece I've had my eye on since last season and know I would wear it throughout Fall and into Winter. I've seen different bloggers style it and know I would be able to wear it with so many different things, bonus that it's on sale right now!
So now the decision- the David Yurman ring or the two items for Fall/Winter?
What do you treat yourself to?
Yours truly,
Emily Ann