Working in a hospital is gross and while they should be one of the cleanliest environments, I still feel like I am crawling with germs when I come home. That being said I normally take 2 showers a day, one in the morning and also one at night. I wish I felt comfortable not showering at night but between leaving the gym sweaty + my work environment... a second shower is necessary. As someone with naturally dryer skin to begin with, making sure my body is hydrated and skin moisturized is no easy task. Due to my dry skin and frequent shower schedule, I rely heavily on my own water consumption and a few added extras to keep skin soft and not scaley...
This is a new body wash I am trying but to be 100% honest- it's quickly become my favorite. I used this at friends house when I was staying there and immediately bought one for myself. It has an oily appearance but is used as body washed and doesn't leave my skin feeling greasy at all.
This is another new product that I am tried out a few weeks ago and am loving it already. I slather this on my skin right after I get out of the shower and immediately my skin feels soft and moisturized. Don't be intimidated by the "Cream oil" title- I promise it's pretty light but does the job of keeping my skin not dry.
I wish I was one of those people that could go days without washing their hair but with naturally oily roots...its a no go for this girl. Occasionally on weekends I can get away with a day and a half but other then that I tend to wash my hair every morning. In order to keep the ends healthy and not dry, this one of my favorite hair products to add at the end of styling- it also smells amazing.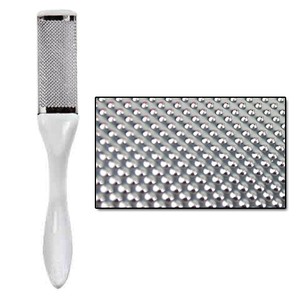 This tool has also quickly become another favorite of mine for keeping my feet soft and callus free. I'm pretty hard one my feet, from lots of walk around at the hospital to working out- my feet tend to need a little TLC. I use this tool about every other day in the shower and follow by coating my heels in vaseline and slipping my feet into cozy soft socks while I sleep. This has made a huge difference in my cracked heels and leaves me feet extra soft and silky in the morning.
What changes do you make to your routine in the winter?
Later this week I will also be posting about a few beauty products I am trying out !
Yours truly,
Emily Ann