Every morning for the past 2 weeks, I've walked out of my apartment and been hit with a slight chill of Fall upon us. Much like everyone else, I absolutely love fall and am anxiously awaiting when I can throw on skinnies, boots, and a sweater. Over the next few months, I plan to work extensively on budgeting so that I can buy myself a few timeless fall/winter pieces that I will have for years to come. In the mean time, here are some more practical fall items I have my eye on...
Gap Cap-toe pointy flats
Originally when I saw these flats, I was smitten with the beautiful emerald color. However having thought about it, the tan and pink could easily be worn through different seasons. I love the warm soft suede look with the pop of color at the end!
Forever 21- Geo Goddess Cardigan
Every once in awhile I can find a few great pieces at Forever and I am loving these sweater. I love the loose slouchy fit and think it would be perfect with leggings and boots or booties the way she has it paired here.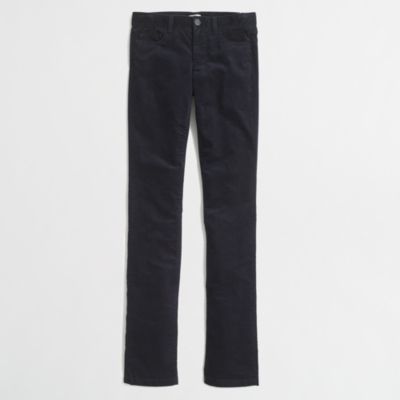 J.Crew Factory- Straight and narrow Cords
In fall and winter when it gets a bit chillier, corduroys are great to throw on for work with a sweater or button down. I love love that I can wear them with flats or tucked into boots. Navy is one of my all time favorite colors and I absolutely loved this pair.
H&M- Blouse with Beaded collar
This blouse has a ton of versatility and could be thrown on to run errands around town or pair with some skinnies and booties for a night look. Anyone else loving they can shop H&M online?!
H&M Wool Blend Jacket
I love the military style of this jacket and think it could be worn as an actual jacket for winter and also as a blazer thrown over a tee with a long necklace. Definitely a steal for only $40!
Gap Striped Jersey Raglan Dress
I am a lover of all things strips and absolutely love the side paneling detail of this dress! I think it would be super slimming and great to dress up with booties.
Forever 21 Essential Shirt Dress
How perfect is this dress and for just $27! It comes in both navy and tan but shocker, I am all about the navy. I will be running to my local F21 to see I can find this!
What will you be wearing this fall?
Yours truly,
Emily