Good morning lovies! Today I am linking up for another round of Social Sunday and I LOVE the questions for this week!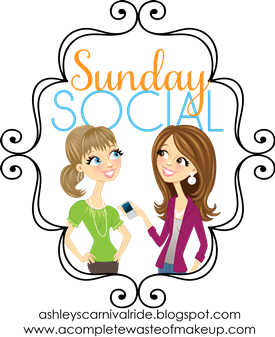 1. What is your favorite fall activity?
My favorite fall activity that I am anxiously counting down to... is that start of football! ECU Pirate football to be more specific, only 27 days away! This is my second year being an alumni and not having access to go to every game... however being that I have a new job and can actually afford tickets... I went ahead and bought season tickets! I could not be more excited for to get down there come September and cheer on my Pirates!
2. Do you follow a football team? If so which one and why?
College football speaking- I obviously follow my Pirates first and foremost. NFL wise- I cheer for the Philadelphia Eagles and the Baltimore Ravens. Being that my family is split between Philly and Baltimore, I try to keep things fair.
3. What is something fun about Fall in your area?
Being that I just moved to Richmond, I have yet to experience my first Fall here,\ but am very excited to see what it is like! Fall is absolutely my favorite season so I'm sure I will like it wherever I spend it- as long as the leaves change, there's a Starbucks that serves pumpkin lattes, and a crisp in the air... I'm good!
4. Favorite Fall outfit staples?
During Fall, I am all about skinny jeans, boots, sweater, and a scarf.
5. Thing you are looking forward to most about this Fall season?
Since I've already expressed how excited I am for Football season, I guess the next best thing will be exploring Richmond a bit more and experiencing the new place I call home! Work has been crazy the past few months and although I think I've done an ok job and getting out and seeing what Richmond has to offer, I'd like to continue making my home here. I'd also like to start exploring the areas around Richmond, such as Charlottesville! I'm dying to get up there once fall rolls around for some apple picking and vine tastings.
6. Favorite Fall holiday? Traditions?
My family and I don't have too many fall traditions- obviously celebrating Thanksgiving is one of my favorite holidays because I will be home with my family, watching football, and getting to see old friends.
Hope everyone has a great Sunday!